Recordings
Phil's Music Book of Original Compositions Sample of the Book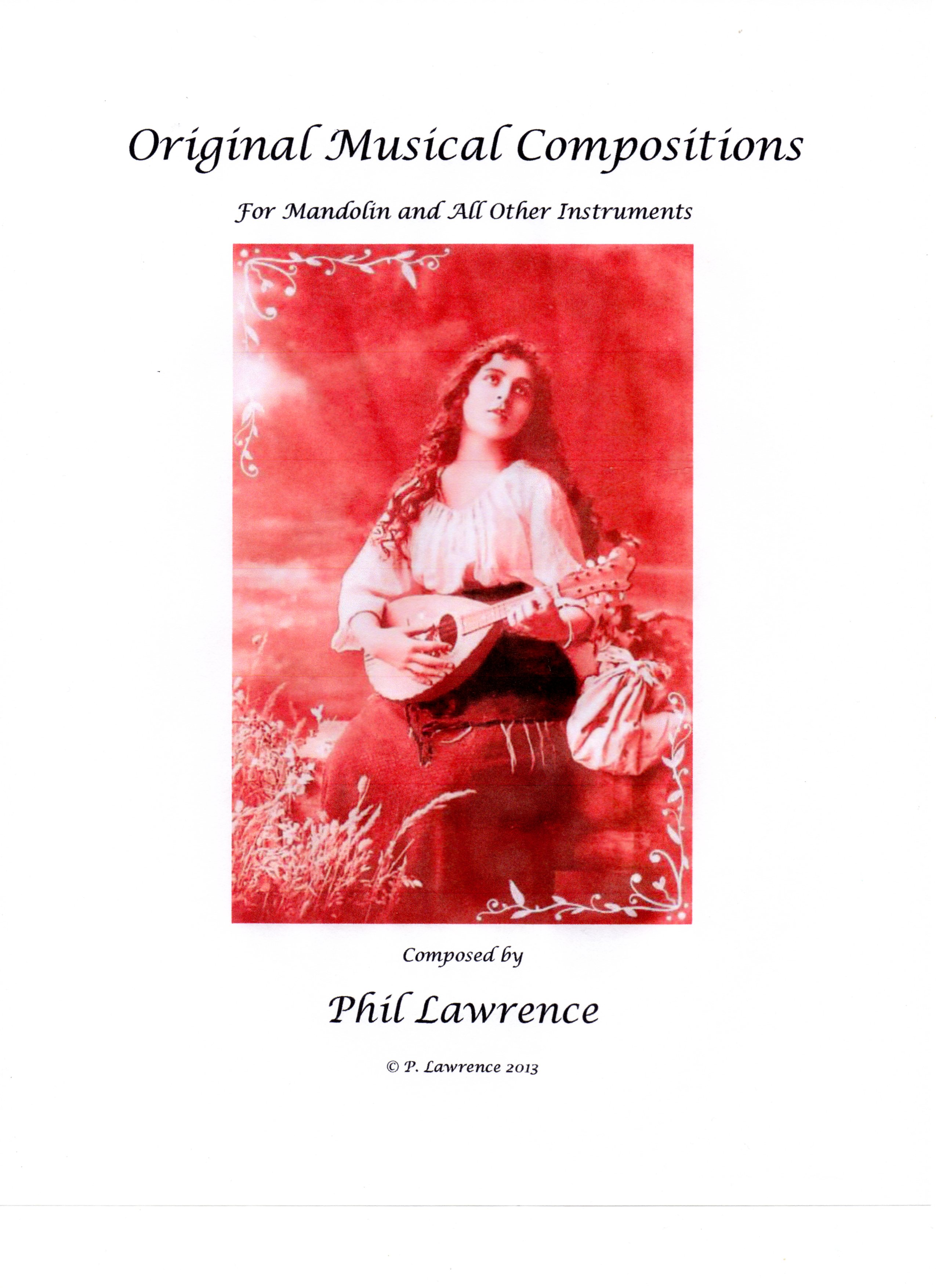 NEW CD's
Singles
Sample Audios
(Most of which are available on the Mandolin Heaven CD)
With David & Linda LaFlamme from It's a Beautiful Day on Violin & Vocals
Elegy with Valerie Marshall on cello and Sonia Tubridy on piano
Recorded November 2011 Amazon.com and iTunes
Mandolin Mandalas CD
Available Directly from Phil Lawrence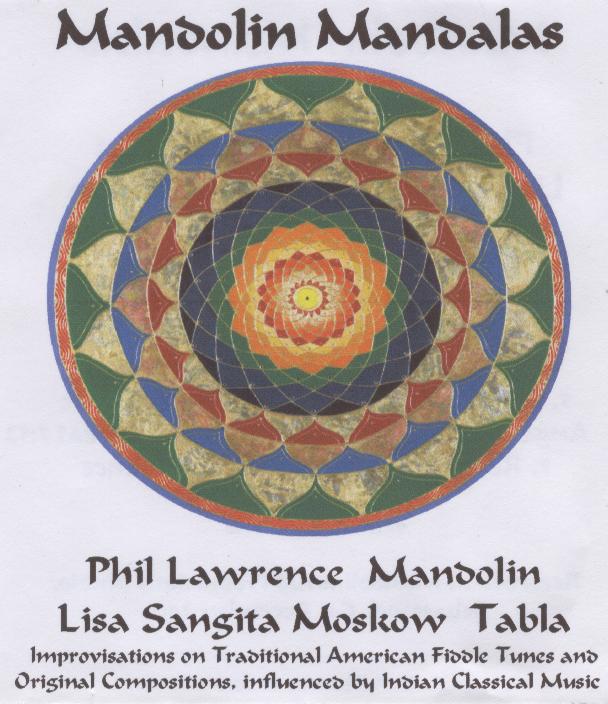 (2010)
Free Improvisations in Imitation of Classical Indian Music with Tanpura and Tabla
Angeline the Buddha/Buddha's Retreat 7:52
Total Time 50:45
Mandolin Mezzotints
Available directly from Phil Lawrence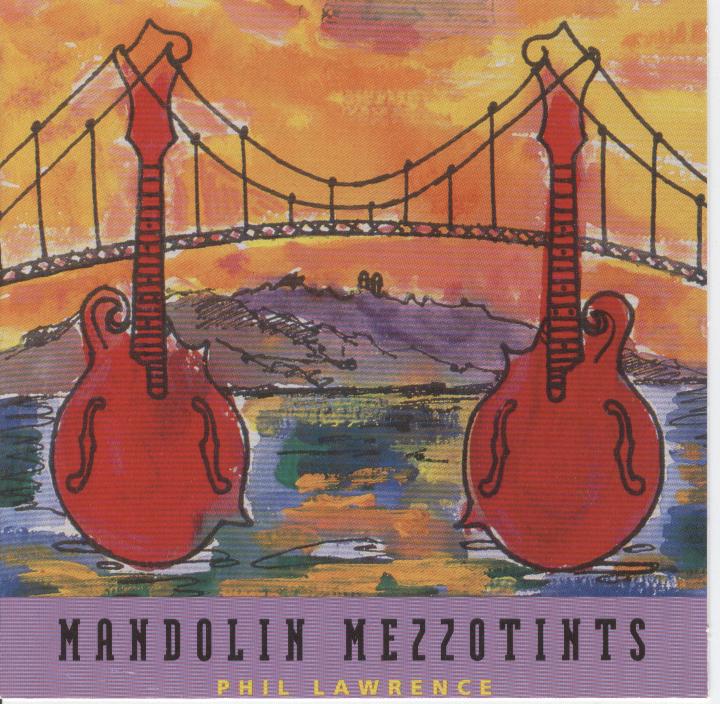 (1991)
Mandolin Mezzotints contains 11 instrumental recordings, seven of which are original compositions by Phil Lawrence. The last track, The Sheik of Araby, has two talented vocalists, Bruce Stelter and Piper Heisig (from The Catz and Jammers band). Tony Marcus, also from The Catz and Jammers band, plays violin on two tracks. Radim Zenkl, renowned Czech mandolinist who has several CDs on David Grisman's Acoustic Disc label, also solos on six tracks. Joe Yamamoto of The Nessie Expedition, is the real hero of this CD: he plays both guitar and violin on most tracks.
Listen to Samples from this CD and Download mp3's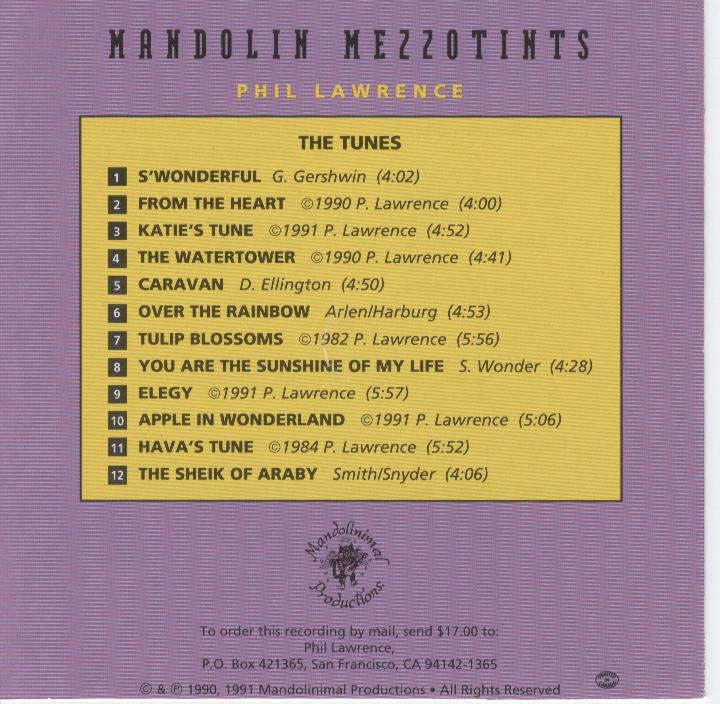 Phil Lawrence Plays Mandolin and Guitar
Available on Amazon.com and iTunes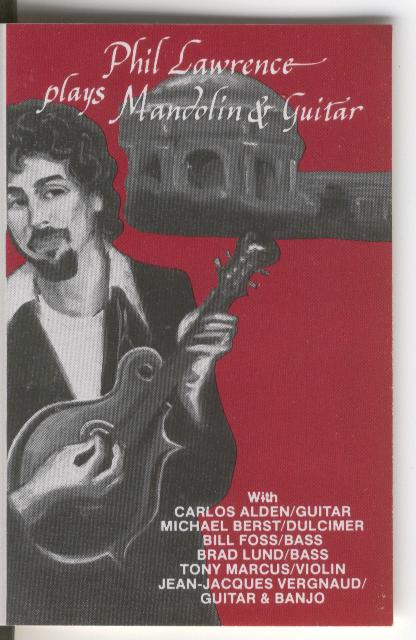 (1981)
This is Phil Lawrence's first recording. It was issued as a cassette in 1981. It opens with the original composition "Trans Siberian Express", a powerful new-grass type fiddle tune that features Tony Marcus on violin and Jean-Jacques Vergnaud on guitar. Michael Berst plays hammered dulcimer on "Over the Rainbow" and "Golden Slippers". Carlos Alden, who now plays with The Celtic Nots, also plays guitar. "Over the Rainbow" and "Tulip Blossoms", an original composition, also appear on the Mezzotint CD. Recorded by John Blakeley, whose band, The Sandals, performed and composed the soundtrack for the movie The Endless Summer. John Blakeley also performed with Stoneground, Van Morrison, and he appears in the Martin Scorsese film The Medicine Ball Caravan along with B.B. King. This recording is now available on CD in combination with The Brooklyn Rag.
Listen to Samples from This Recording
Available on Amazon.com and iTunes
The Brooklyn Rag
Available Directly from Phil Lawrence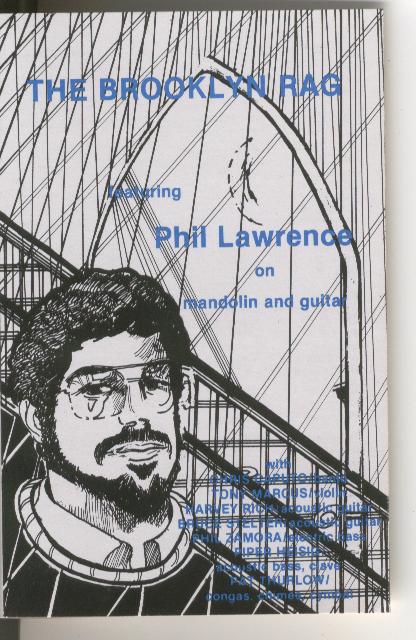 (1984)
This 25 minute mini-cassette was issued in 1984. It has five original compositions, all different in style. It begins with the title track, "The Brooklyn Rag", which again features Tony Marcus on violin. Bruce Stelter plays guitar and Piper Heisig from Catz and Jammers plays bass and percussion. The last composition "Esperance" has a chamber ensemble:violin, cello, and viola, providing an classical-sounding background ambience. The lyrical waltz, "Hava's Tune, also is included on the Mezzotint CD. Two Latin-style pieces also add flavor to the recording. Also recorded at John Blakeley's Duncan Street Studio in San Francisco. This recording is now available on CD in combination with the above recording.
Listen to Samples from this Recording
Spontaneity Thrilled the Cat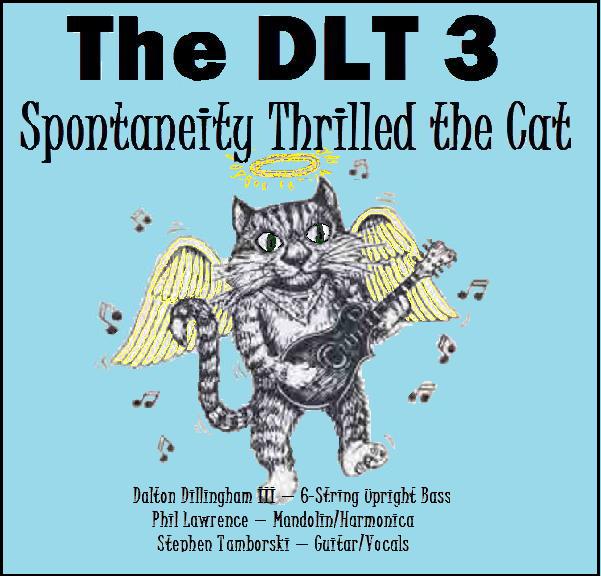 (August 2007)
Dalton Dillingham III--6-String Upright Bass
Phil Lawrence--Mandolin/Harmonica
Stephen Tamborski--Guitar/Vocals
Round Midnight 1:48

My Father 5:34

As Time Goes By 3:38

Elegy 4:37 © Phil Lawrence 2007

Fool For a Cigarette 4:24

Bag's Groove 4:01

Europa 3:54

Caravan 5:32

In a Sentimental Mood 7:11

Devorah's Swing 3:47 © Phil Lawrence 2007

East of the Sun 5:54

Ain't Misbehavin' 3:37

Little Sunflower Space Jam 10:31

What a Friend We Have in Jesus 3:12
The DLT 3 Together from 2004-2008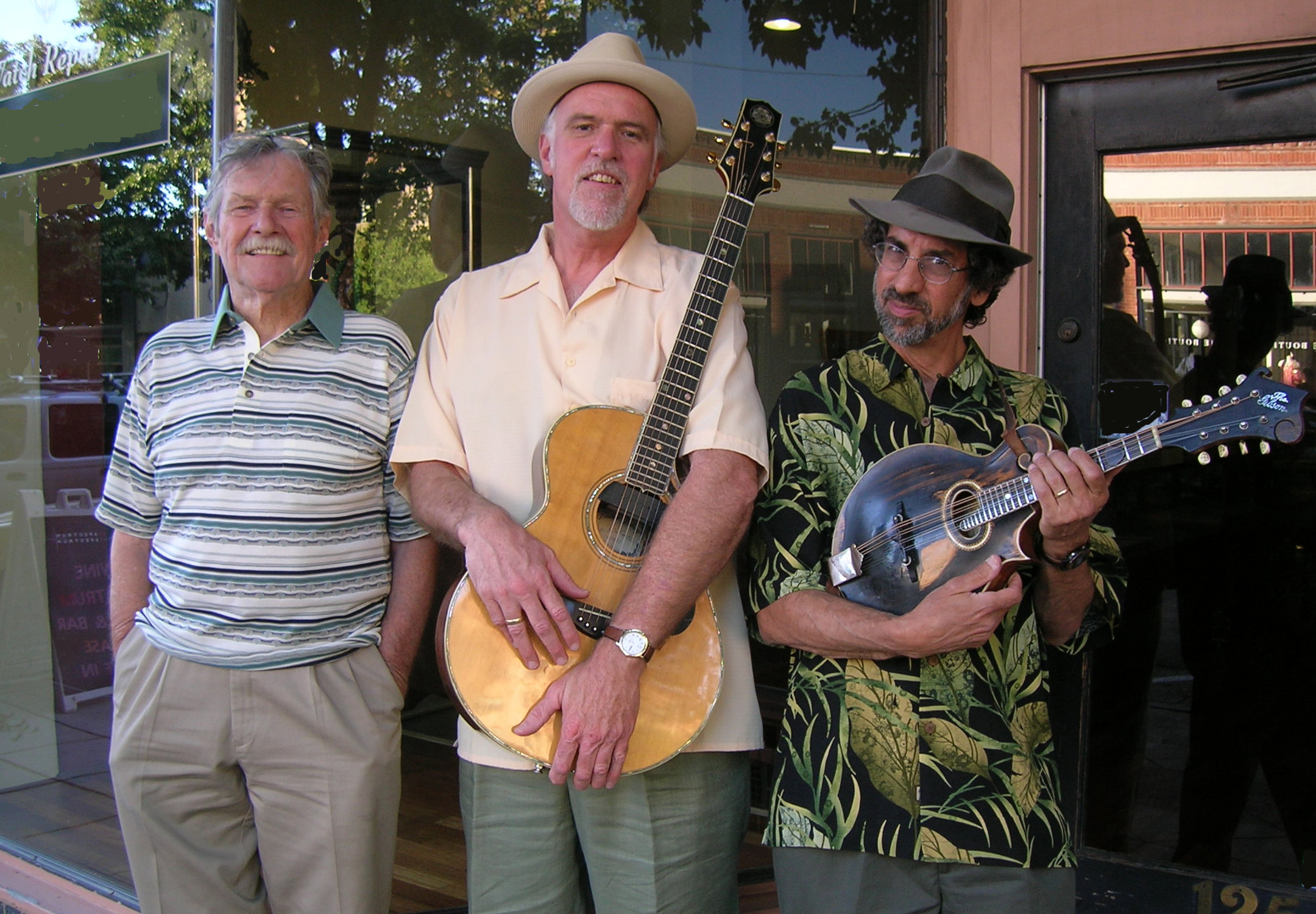 Play It Cool, Play It Hot
(June 2007)
Got Cool Too Soon 3:29

Gee Baby Ain't I Good to You 4:15

Queen Bee 2:28 © Phil Lawrence 2007

Do You Know What It Means to Miss New Orleans 6:45

Speak Softly 4:18

Manoir de Mes Reves 6:59

Black Orpheus 6:41

Minor Swing 3:52

Willow Weep for Me 5:34

Autumn Leaves 5:49

Dark Eyes 5:00

I'm Beginning to See the Light 4:16

Like Young 6:37

When Mandolins Weep 6:12 © Phil Lawrence 2007
Sweet Amnesia
This cassette features the vocalist Katie Carleton. Ron Gersten plays guitar and he also composed some of the songs. This San Francisco based trio played in North Beach cafes in 1986 and 1987 until Katie became ill with bone cancer. The band continued to record even while Katie received treatments for her illness. On the opening track, "Reach Across Heaven", by Ron, Katie adds several harmony parts to her melody line; the result is a deeply emotional and beautiful vocal tapestry. She also adds four part harmony to her version of the Jefferson Airplane's "White Rabbit." Phil and Katie co-wrote the music to "Mojave Reverie" with Harvey Rich (formerly with Steve Seskin); the lyrics were written by the Grammy Award nominated Roberta Donnay. They describe a mysterious dream leading the dreamer to an unknown country. Katie Carleton induces the listener into a mystical trance with her passionate vocals.. Recorded at John Blakeley's Duncan Street Studio. This recording is now available on CD in limited numbers.
Listen to Samples from this Recording
Ragtime Annie
(1981)
This cassette recording features Michael Berst on hammered dulcimer. It contains old-time American square dance tunes played in a style common Michigan and the Midwest around the early 1900's. It was recorded in March 1981 and sold on the streets of San Francisco at Fisherman's Wharf as Michael and Phil played as a duo. This is Phil's first foray into professional recording and his introduction to old-time American music.
Redwood Highway Live at the Freight and Salvage in Berkeley (1993)
This live recording features the powerful and melodic country singing of Karin Akin. Andy Padlo wrote all the original songs and plays guitar and sings as well. Joe Yamamoto plays violin and guitar and Phil Lawrence plays mandolin and lead acoustic guitar. It was a privilege working with Karin, perhaps the best vocalist Phil ever had the opportunity to perform with live. The live audience adds an element of excitement on this recording. Gregg Allman of The Allman Brothers later recorded one of Andy's original songs. This recording is now available on CD in limited numbers.
Listen to Samples from this Recording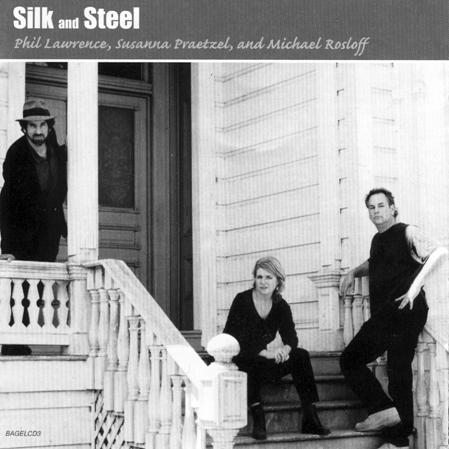 Silk and Steel
(2000)
This trio features the singing and songwriting of Susanna Praetzel and her husband Michael Rosloff. They harmonize together and Phil Lawrence adds lead guitar parts on his Martin D 28 guitar and mandolin solos with his Gibson F2 mandolin. Phil also plays harmonica on a several tracks. Track 3, "I Thought I Saw You" has Phil's best recording of his lead guitar work; the guitar lines weave around Susanna's plaintive vocals. Track 1 "Edge of Your Heart" has some powerful rocking leads. The mandolin solo on Michael's song, "A High Price to Pay" is worth listening to as is the harmonica on "I'd Do It All Again" and "The Quiet Men."
Listen to Samples from this Recording
The Rabbi's Farewell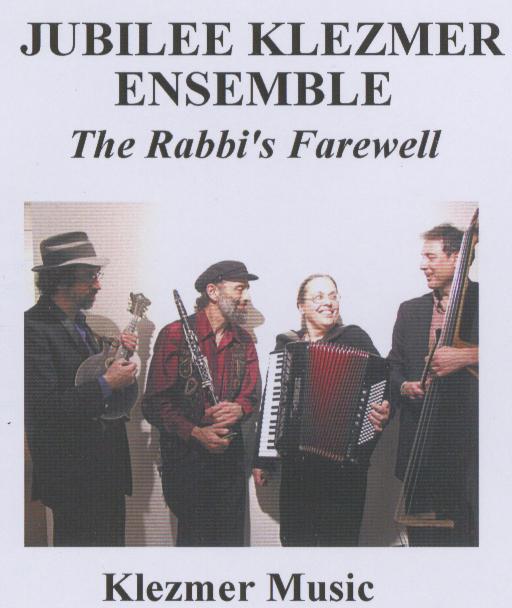 (2009)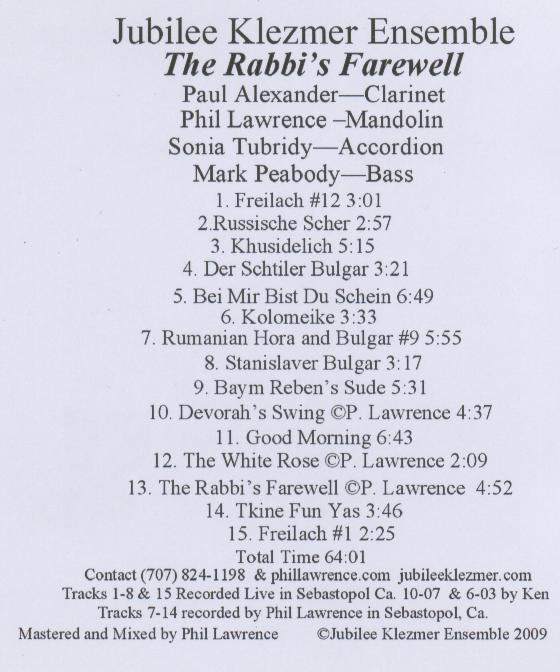 Listen to Samples of Recent Jubilee Recordings
The Rabbi's Farewell (Original by Phil Lawrence)
The White Rose (Original by Phil Lawrence)
Freilach #12 (Live Sample)
Khusidelich (Live Sample)
Bei Mir Bist Du Schein (Live Sample)
Tkine Fun Yas Recorded 3-9-08
Video The Nayer Sher Introduction to Live Concert DVD
Video Freilach # 12 Live Concert in Petaluma
Video Meshugge Skocne Live Concert in Petaluma
Video Misirlou Wedding Celebration at the Russian River in Guerneville, Ca
Listen to Selections from the Jubilee Website Here
http://jubileeklezmer.com/ourmusicframe.html
Chiribim Bim Bam
Alby Kass with Jubilee Klezmer Ensemble
Live Concert of Yiddish Songs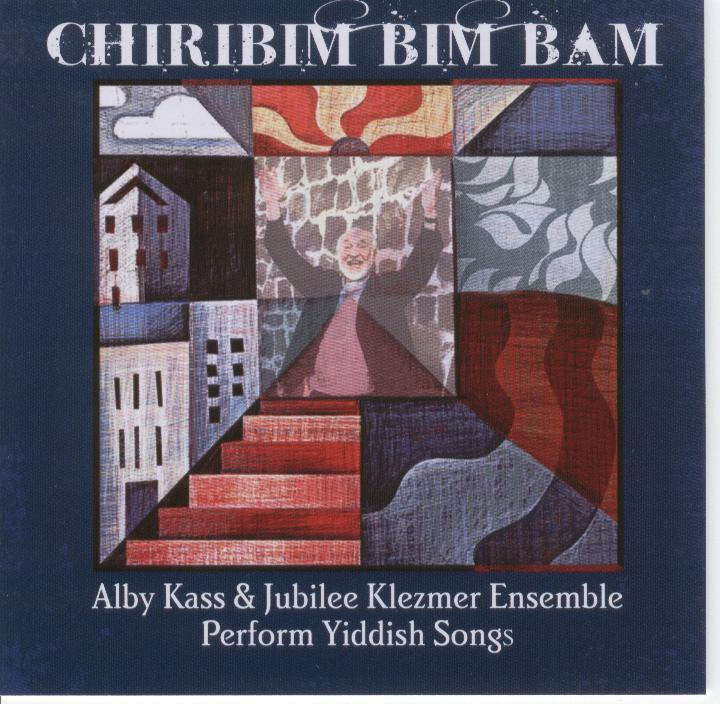 (2009)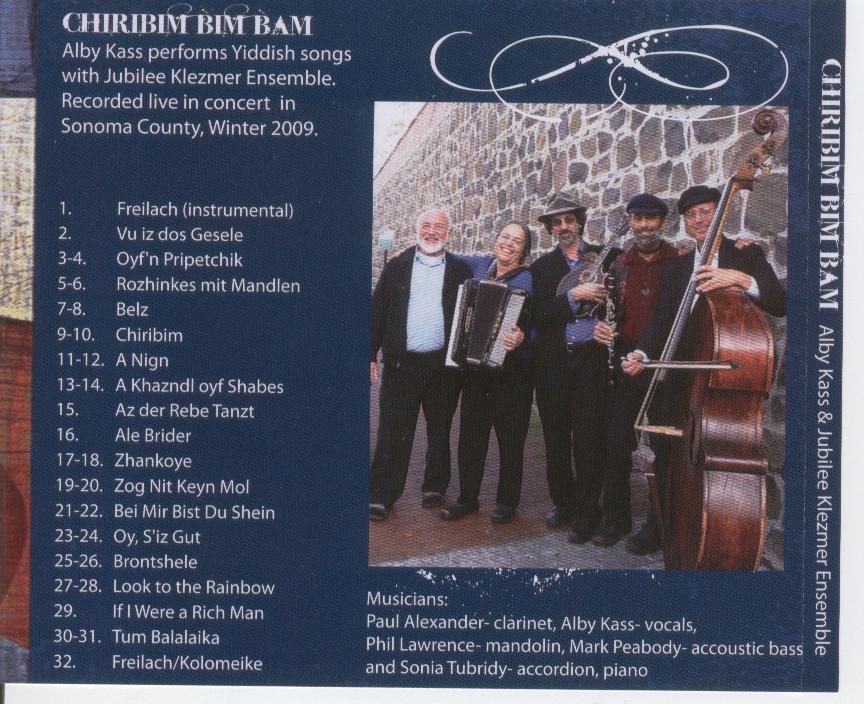 See YouTubes of Alby Kass with Jubilee Klezmer Ensemble in Concert
Jubilee Klezmer Ensemble Raisins and Almonds

In the summer of 2000 Paul Alexander, the founder of Jubilee Klezmer Ensemble, invited Phil Lawrence to join his new Eastern-European Jewish music band. Phil has been performing and recording with this group since that time and the Raisins and Almonds CD is the result of that collaboration. The music on this CD invokes the spirit of the Old World Jewish wedding celebrations, with plenty of lively dance tunes.
The band also produced an earlier CD, Mazel Tov, and is currently working on recording a new CD.
Sonia Tubridy plays accordion, Mark Peabody plays bass, and Paul Alexander plays clarinet.
Honoring Life with Jeffrey Jon and the Bear Bones Band
Phil's longtime Sonoma County friend, Jeffrey Jon, aka White Bear, produced this CD of his original songs and Phil plays on two tracks.
Captivated Heart with Doug Closson and David Rea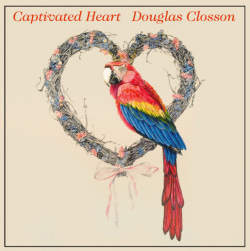 (1986)
Phil plays mandolin on the last track, "The Mary Ellen Carter", of this CD, originally a vinyl LP. David Rea plays guitar on this track; he also composed the classic rock song, "Mississippi Queen."
Give Us Gibsons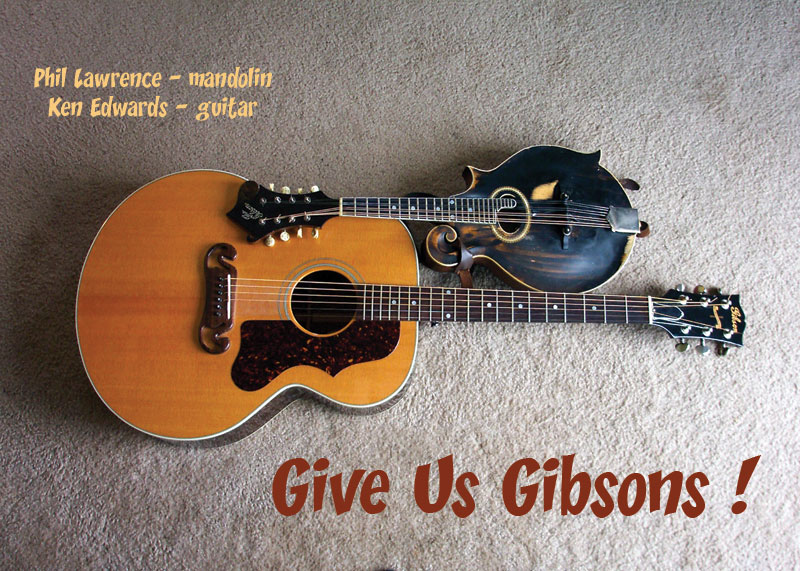 Give Us Gibsons plays blues, mellow songs, funny songs, including originals, and songs by Reverend Gary Davis, Mississippi John Hurt, Jorma Kaukonen and others. Visit our website at http://www.giveusgibsons.com/
All recordings are $15 each plus $2.50 each for shipping and handling. You can order recordings:
By e-mail at phlawrence53@yahoo.com Please include the following:

Name
Mailing address
City, State, Postal Code
The quantity and name of each recording you wish to order

Make checks payable to PHIL LAWRENCE.
Phil Lawrence