Original Musical Compositions for Mandolin
and
All Other Instruments
Volume II
Composed by Phil Lawrence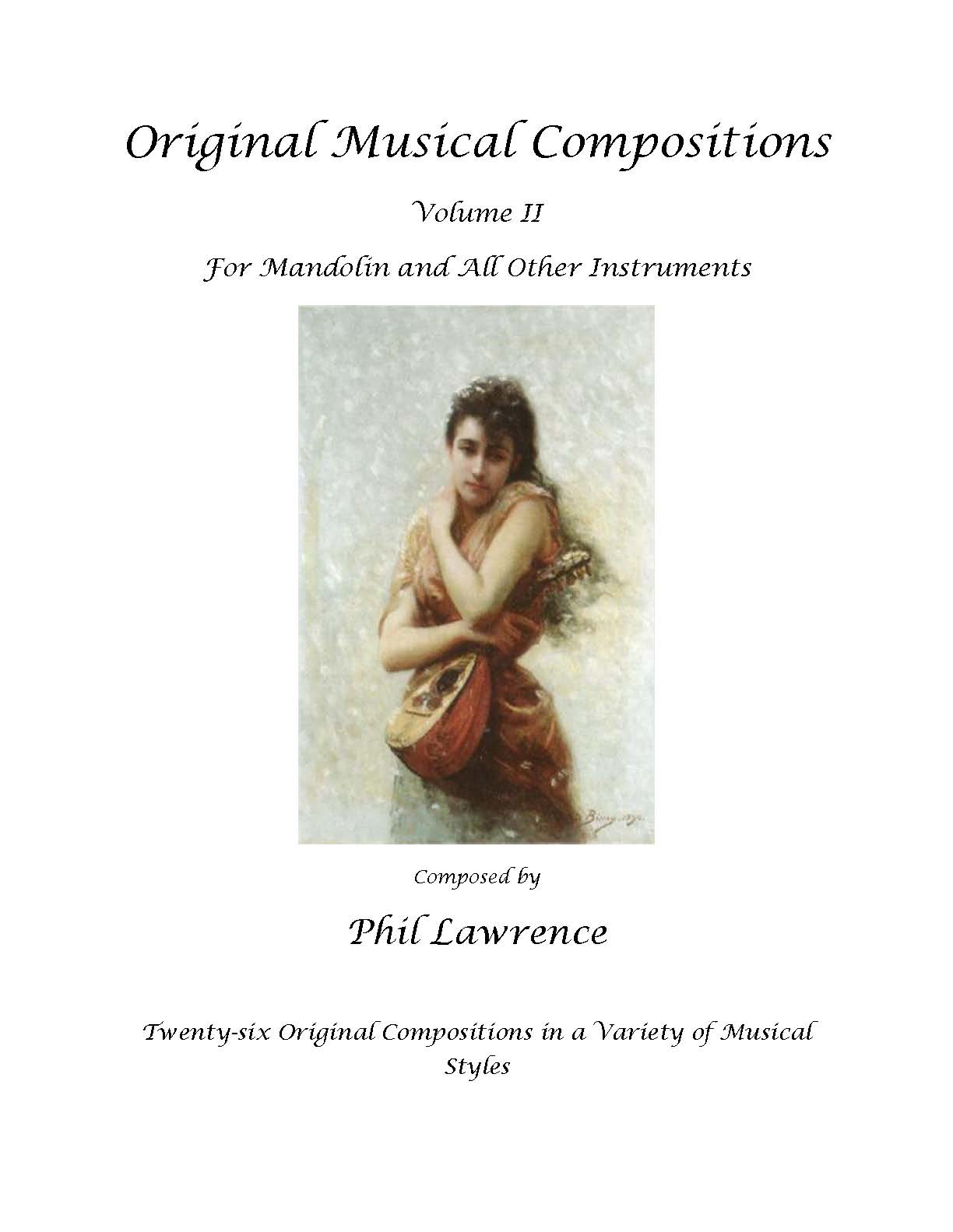 Completed in January 2021, this second volume includes twenty-six original compositions in a variety of musical genres. Many of the tunes have harmony parts that enrich the melodies and afford mandolin players an opportunity to try twin mandolin parts with friends or with their teachers. Most, but not all of the pieces have been recorded and can be heard and purchased online on all the major internet platforms including YouTube, Apple Music, Spotify, Amazon, and more.
The Adobe pdf file is available on a sliding scale of $15 to $30. Pay what you can for the downloadable version.
Contact me at phlawrence53@yahoo.com to order. Use the PayPal button for payments. I can transfer the file electronically (or mail the printed book to your mailing address when it is available). Add $5.00 for shipping of hard copy of a single book in the USA.
Buy the pdf copy of "Original Musical Compositions Volime II " using PayPal